Products /
Jeco Service Workshop
/
JECO Mini Service Workshop
The JECO Mini Service workshop is a Mobile Service Unit built on a small LCV or a sturdy four wheel trolley as shown below. Typical vehicles used are 209,407, 407 turbo, etc or even smaller commercial vehicles,..
Either built on a trolley or on a small vehicle, it can be towed around the site comfortably and carries practically all the major service tools.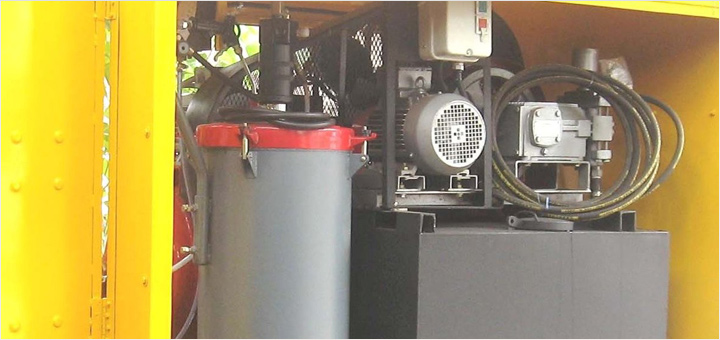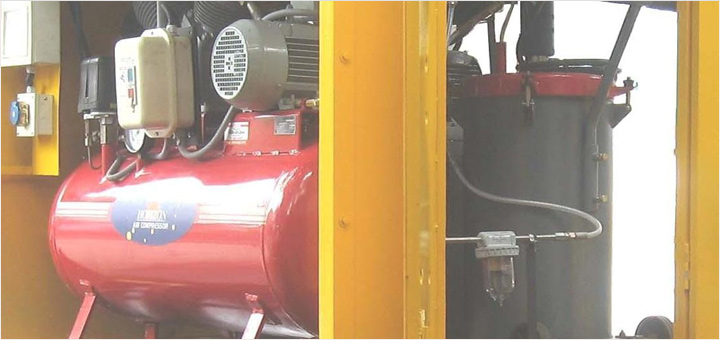 Following is a brief and general specification of the equipment that can be fitted inside.
POWER
Equipped with a diesel engine connected to an alternator and compressor by means of the patented power transmission device "PLURODRIVE". Resulting in several user friendly features and extremely economical operation. The diesel engine rating can be between 6 and 20 Hp. Optionally it may require 3 Phase OR 1 Phase electrical Power, in case the diesel engine is not a part of the scope.
Following specifications briefly describe the equipment fitted inside.
SERVICE EQUIPMENTS
PNEUMATIC
Air Compressor
9 – 45 cfm & 7 to 12.5 kg/cm2 **
Air Receiver Tank
90 to 300 ltrs.
PNEUMATIC SERVICE TOOLS
Pneumatic Oil Pump, Pneumatic Grease Pump, Pneumatic Torque Wrench / Angle Wrench / Ratch Wrench, Pneumatic Tire Filling, Pneumatic Grease Gun, Pneumatic Chipping Hammer, Pneumatic Screwdrivers & Other Pneumatic Hand Tools ..
ELECTRICAL
POWER ALTERNATOR
5 to 15 KVA
ELECTRICAL SERVICE TOOLS
Portable Welding Machine, Bench or Portable Drilling Machine, Hand grinding Machine, Electric Motor Driven High Pressure Piston Pump, Hand Drilling Machine, Portable Cutting Machine, Halogen Lamps etc..
HIGH PRESSURE PUMP
1 to 3 HP.
WATER TANK
400 to 800 ltrs.
OTHER SERVICE TOOLS
Bench Vise, Hand Tools, Workshop Tools, Hand Operated Hydro Test Pump, Working Table, Injector Testing Machine, Tool box etc..
VEHICLE
Depending upon size & no. of service equipments used one can decide upon the vehicle of TATA, LEYLAND, EICHER,MAHINDRA, etc.
We use only the best makes such as KIRLOSKAR, CROMPTON, ELGI, INGERSOL RAND, BOSCHE, WOLF, BLACK&DECKER, ADVANI OERLIKON, ESAB, etc. Customers are free to specify the makes and models of the equipments to be used inside the workshop. We can add or delete items and equipments as required by the site/customer needs, keeping the basic features intact.